Handmade in small batches with love
Regular price
Sale price
$35.00 USD
Unit price
per
Sale
Sold out
Share
View full details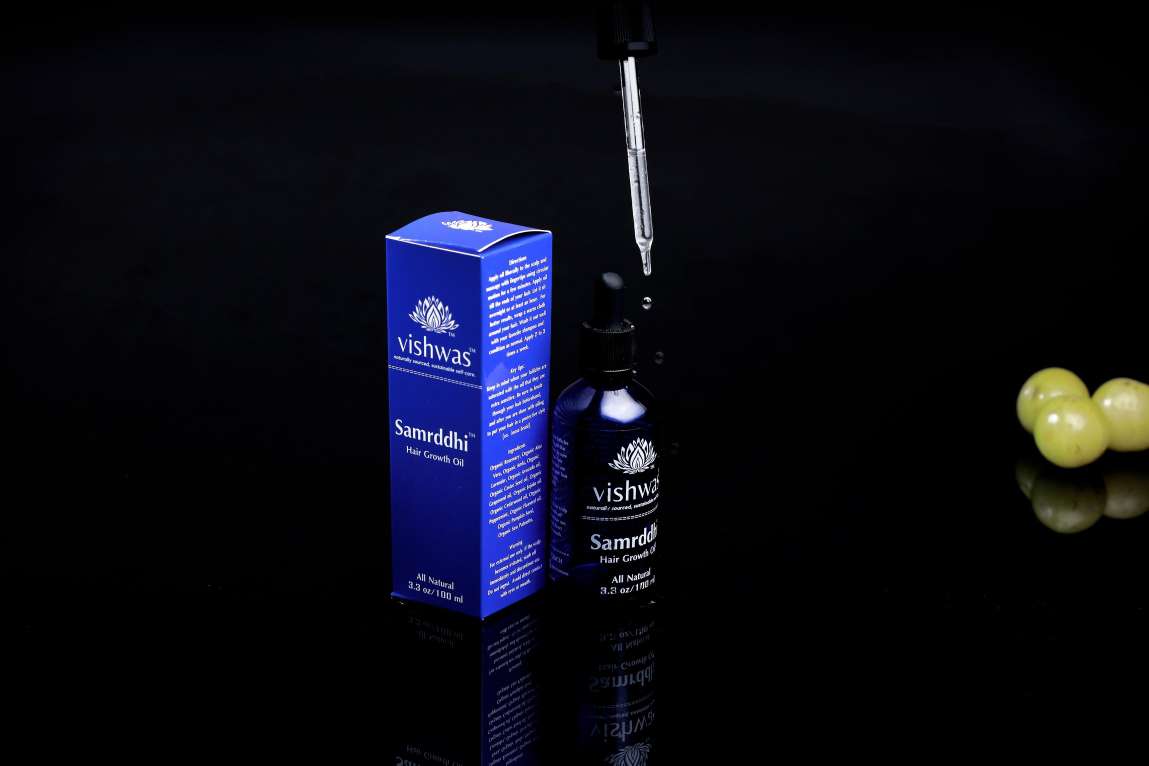 All Natural 3.3 oz/100 ml
Featured Ingredients
Rosemary
Promotes blood circulation and stimulates hair follicles resulting in hair growth. Rosemary contains antioxidants that can prevent hair thinning and graying hair.
Aloe Vera
Aloe Vera contains proteolytic enzymes that repair the dead skin cells on the scalp, naturally increasing hair growth.
Amla
Amla is rich in Vitamin C, Vitamin E and antioxidants that support cellular regeneration. Amla stimulates hair growth, reduces hair loss, treats dandruff, and soothes dry scalp.
Pumpkin Seed
Pumpkin seeds are rich in vitamin B7, and omega-3 fatty acids that help increase hair growth. Pumpkin seed oils help to block the action of 5-α-reductase which converts to DHT so it has been shown to slow the effects of androgenic alopecia.
Directions

Apply oil liberally to the scalp and massage with fingertips using circular motion for a few minutes. Apply oil till the ends of your hair. Let it sit overnight or at least an hour.  For better results, wrap a warm cloth around your hair. Wash it out well with your favorite shampoo and condition as normal. Apply 2 to 3 times a week.
Key Tips
Keep in mind when your follicles are saturated with the oil that they are extra sensitive. Be sure to brush through your hair beforehand, and after you are done with oiling to put your hair in a protective style (ex.  loose braid).
Ingredients

Organic Rosemary, Organic Aloe Vera, Organic Amla, Organic Lavender, Organic Avocado oil, Organic Castor Seed oil, Organic Grapeseed oil, Organic Jojoba oil, Organic Cedarwood oil, Organic Peppermint, Organic Flaxseed oil, Organic Pumpkin Seed, Organic Saw Palmetto.
Warning

For external use only. If the scalp becomes irritated, wash off immediately and discontinue use. Do not ingest.  Avoid direct contact with eyes or mouth.
Handmade in small batches with love
Made in USA
Adoor LLC,USA